Luis Solari (1918 - 1993)
Born in Fray Bentos, and raised in Montevideo, Uruguay, Luis Solari studied at the Escuela Industrial under Guillermo Laborde and subsequently at Circulo de Bellas Artes de Montevideo and furthered his studies in Buenos Aires, Argentina. He first exhibited his work at the National Painting, Drawing and Print Salon of Montevideo, and in 1941 he received his first major award at the Municipal Plastic Arts Salon in Montevideo. Sent to Paris by the Uruguayan government to study teaching methods there, he studied etching at the print workshop of L'Ecole Superièure de Beaux-Arts under Edouard Goerg.
He returned to Uruguay in 1953, founded the Taller de Artes Plásticas in Fray Bento and ultimately settled in Montevideo. In 1961, Solari traveled to the United States to further his technique at the Pratt Graphics Center, and at the New York Graphics Workshop, and spent several years in residence in Rhode Island. In 1986 he returned to Montevideo, where he died.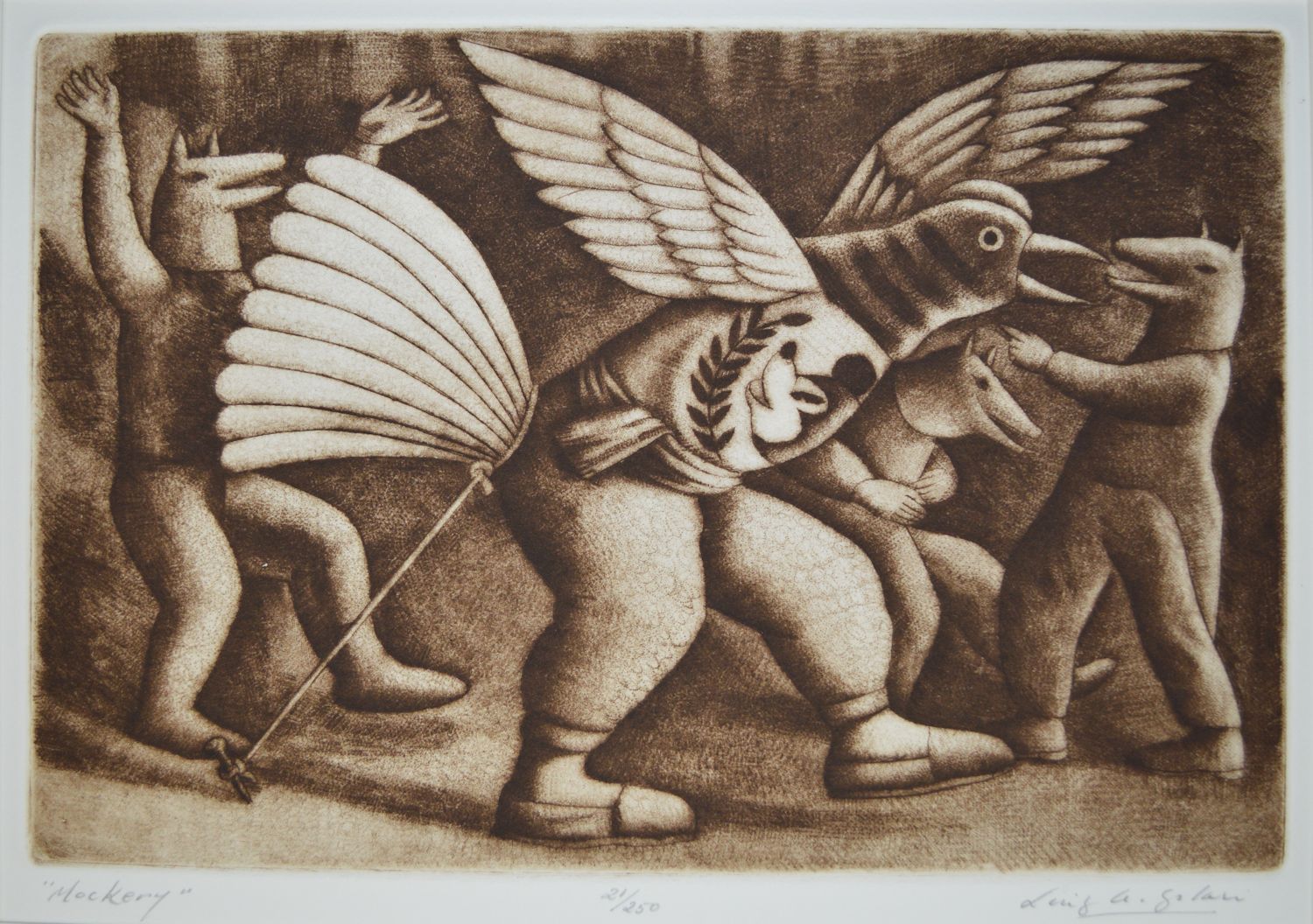 Gallina Y Burladores (Mockery)
Mezzotint and electropoint, 1968; edition of 250. Image size 11-3/4" x 8"; sheet size 17¼" x 13-1/8". Published by Associated American Artists, New York. Titled, numbered (160/250), and signed in pencil by the artist in the lower margin. A fine impression in fine overall condition.
$425