Bertha Clausen Jaques (1863 - 1941)
Born in Covington, Ohio, Jaques lived in Cedar Rapids, Iowa from 1885 to 1889, after which she settled in Chicago with her surgeon husband. In 1893, she saw examples of printmaking by eminent artists including Zorn and Whistler at the Columbian Exposition and became immediately interested in etching, using tools that her husband made from surgical instruments. Following her purchase of a press, Jaques made her first etchings in Chicago in 1894, where her talent and enthusiasm for printmaking was widely recognized, leading to her involvement in the founding of Chicago Society of Etchers in 1910; she served as its secretary/treasurer for nearly thirty years. During her career, Jaques created 461 prints and was an influential teacher, mentor and writer whose book, Concerning Etchings, in published in 1912. Her print work consists of two broad categories: the first, views of the everyday world, grew from her extensive travels in Europe and America and form a realistic portrayal of the age; the second, botanical prints, arose from her interest in wildflowers and their preservation.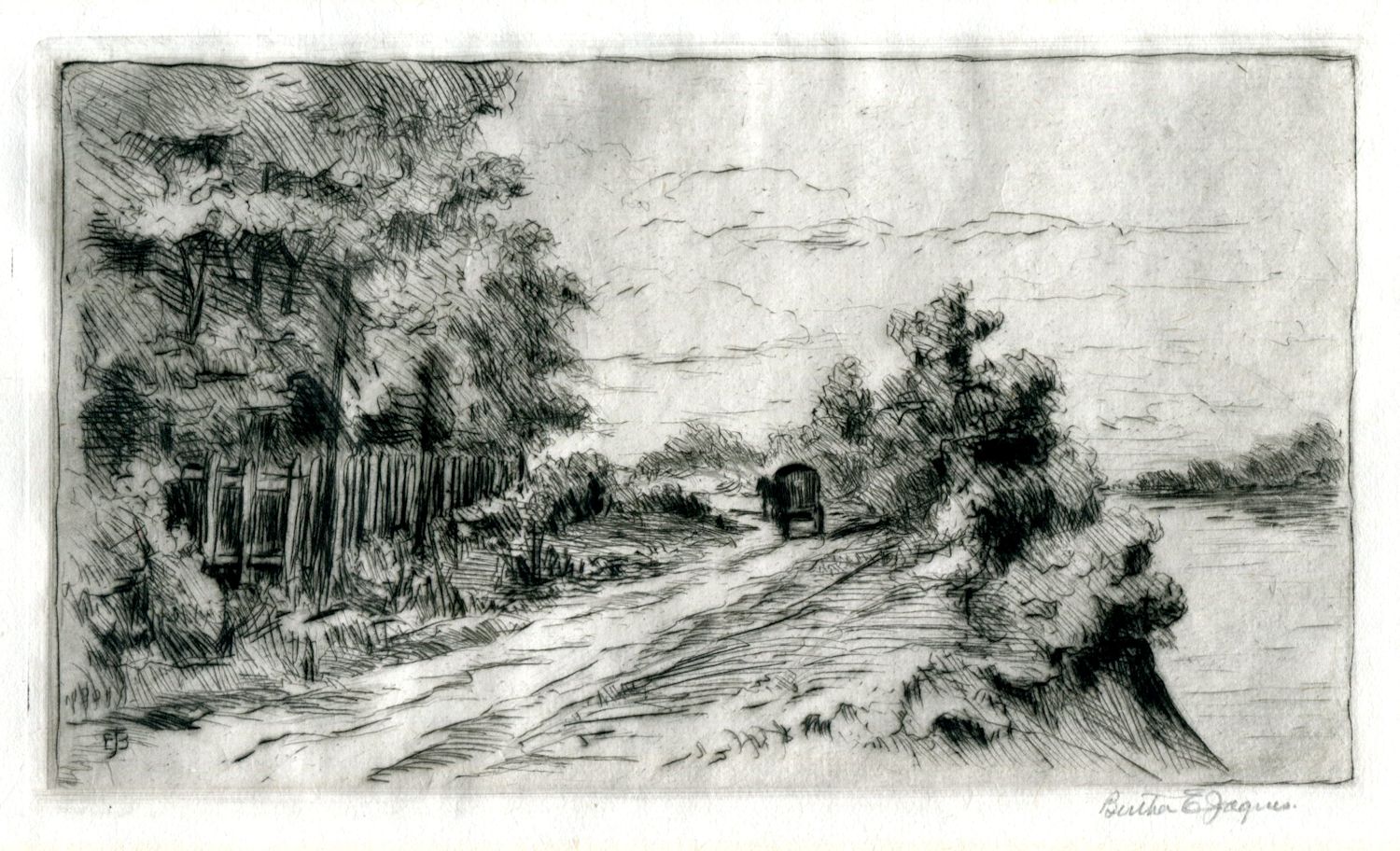 A Turn in the Road
Etching and aquatint, ca. 1895; edition not stated. Image size 6-5/8" x 3-13/16"; sheet size 11" x 7½". Signed in pencil by the artist in the lower plate margin, with artist's monogram in lower left corner of plate image. Very good overall condition, with moderate toning outside sight area.
$ 225