Howard Baer
Born in a mining town near Pittsburgh, Pennsylvania, Howard Baer received his art education at the Carnegie Institute in Pittsburgh. In 1929, he moved to New York City where he worked for ten years as Cartoonist and Illustrator for The New Yorker, Esquire and Colliers, turning to painting in 1941.
During World War II, Baer was an artist/correspondent and produced two series of paintings commissioned by Abbott Laboratories. The first depicted the work of the Waves at the Anacostia Naval Base, Maryland and the Waves Training Center, Norman, Oklahoma. The second assignment took him to the China-Burma-India theater where his paintings captured the work being performed there by the Arm Medical Department. He traveled and painted in Europe after the war. Exhibitions of his work were staged at venues both in Europe and America including the Corcoran Gallery in Washington D.C., the Metropolitan Museum Of Art in New York, and both the Gallery Herene and the Exposition Des Independents in Paris.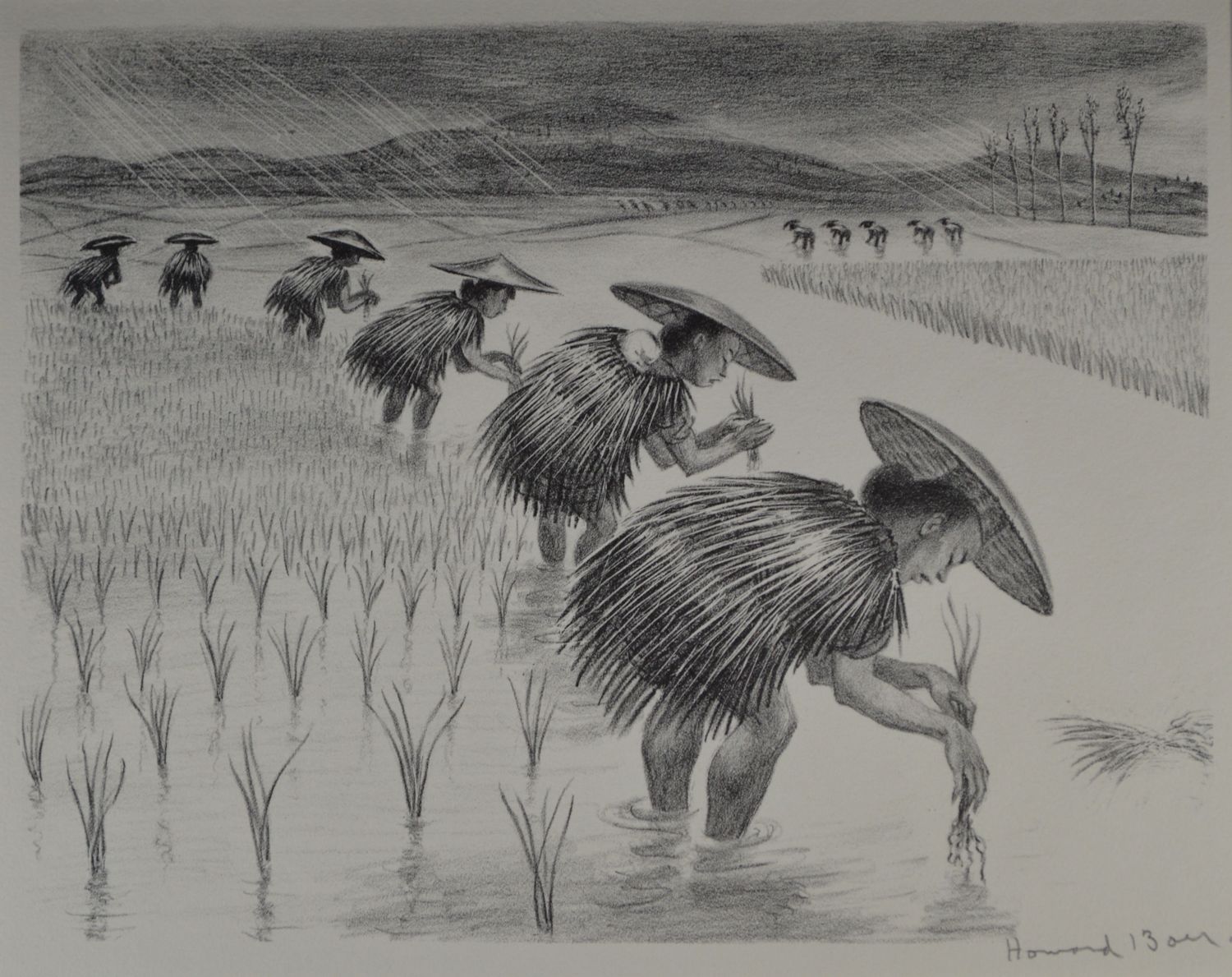 Planting Rice, Kunming China
Lithograph, edition of 250 published by Associated American Artists, New York, 1945. Signed in pencil lower right corner. Image size 10-7/8" x 8-3/8" overall size 15¼" x 12¼". Very good condition, with adhesive residue at extreme upper corners from former matting.
$125