Herschel Levit (1912 - 1986)
Born in Philadelphia, painter and printmaker Herschel Levit studied at the Pennsylvania Academy of Fine Arts and at the Art Institute of Chicago. His work was exhibited at numerous institutions including the Library of Congress, The Metropolitan Museum of Art, the Brooklyn Museum, the Springfield Art Museum, and the Art Institute of Chicago. During the Depression era, he was employed by the WPA Federal Artist's Project and received commissions to produce murals at The Rowan School, Philadelphia; the Registry of Deeds in Washington, D.C.; and Post Office buildings in Lewisville, Ohio and Jenkintown, Pennsylvania. For over thirty years, Levit was a faculty member at Pratt Institute. In addition, he was a prolific freelance illustrator with an extensive client roster. He died in New York City.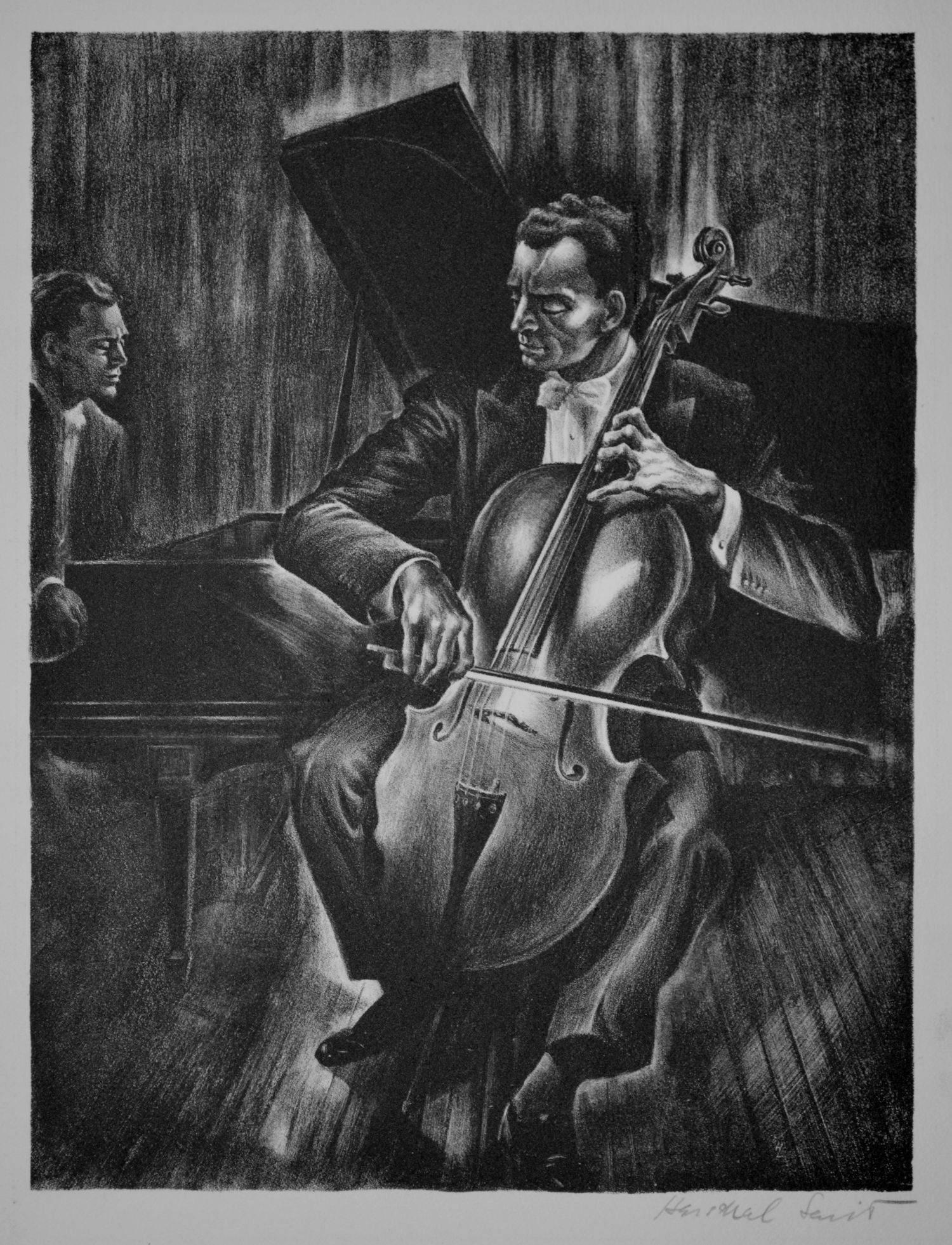 The Cellist
Lithograph, 1940; edition not stated. Image size 9" x 11-7/8"; sheet size 12¼" x 15-5/8". Signed in pencil by the artist in the lower margin. A fine impression in fine condition.
$575